Cooking With Beer: Winter Ale Cupcakes with Stout Icing
I made some cupcakes with beer!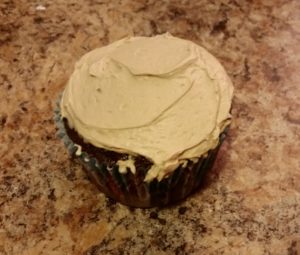 I used this recipe from Hallmark (of all places) substituting Alaskan Winter Ale for the Guinness in the recipe.
The cupcakes initially tasted like lesser-sweet chocolate cupcakes, however after they cooled you could definitely taste the maltiness.  Alaskan Winter is an old ale, it's on the malty side, and I'm glad I used that and not something hoppy.
The icing was the porter frosting from this recipe. I used Braxton Dead Blow stout instead of the porter.
Once the frosting was completed, it had a coffee flavor that was really quite nice.  Additionally, the frosting recipe is enough for two batches, so I have some in my freezer!
Cheers!